Description
Description:
Halloween Party Decoration
👿👿Clever girl, putting that broom to work when you're not running errands. Our Broomstick Snack Bowl Stand is a witching wonder, so handy in so many ways.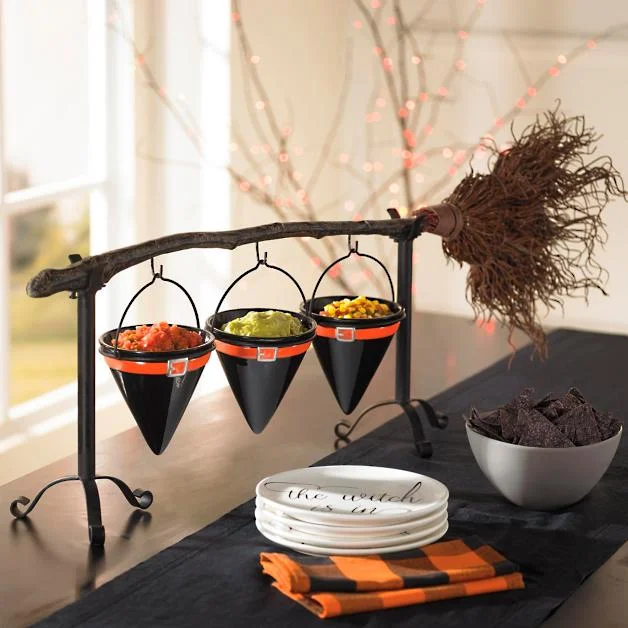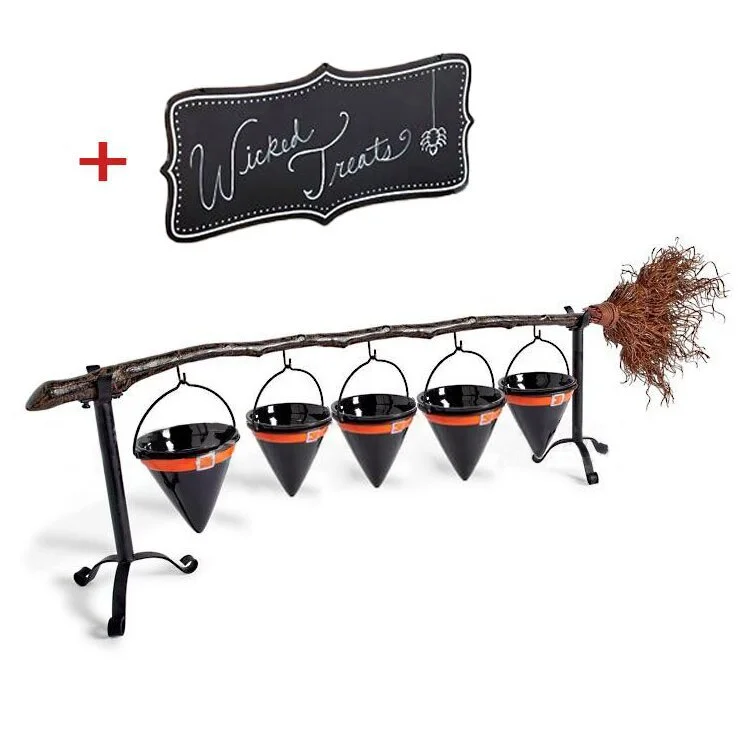 Cast iron broom handle sits in a stand (also cast iron) and features realistic plastic bristles and three hooks.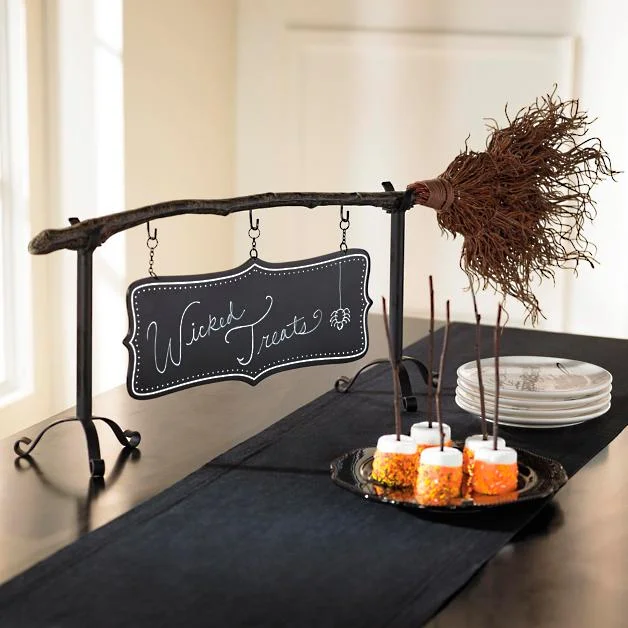 Use hooks to hang chalkboard-style sign for sketching out a fun greeting or directing guests to snacks; or use them to hang three ceramic, hat-shaped serving bowls, and fill with candies, condiments, or a selection of salsa if you're putting out a "hex mex" spread. Sign and three bowls are included.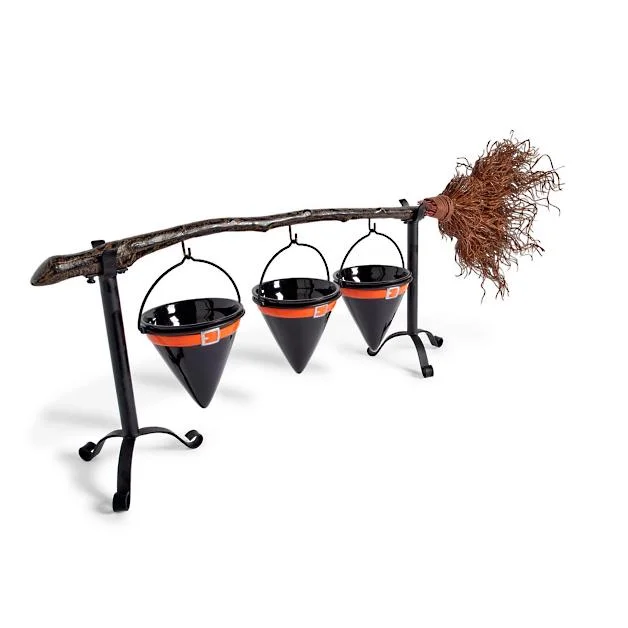 ✅ Halloween witch-themed display and snack bowl serving piece
✅ Realistic, cast iron broomstick rests in stand
✅ Removable, stoneware bowls: microwave- and dishwasher-safe
✅ Ceramic snack bowls are food safe; 12-1/2 fl. oz. capacity each
✅ Hand wash only; remove bowls and sign to clean individually
Size:
Payment & Security
Your payment information is processed securely. We do not store credit card details nor have access to your credit card information.